Commissioner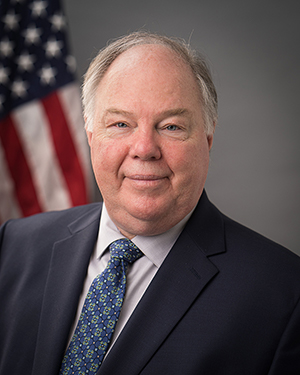 Max Vekich
Counsel: Cory Cinque
Contact Information
Phone: 202-523-5721
Email: mvekich@fmc.gov
Biography:
Commissioner Max Vekich was nominated by President Biden on June 24, 2021, and again on January 4, 2022, to a term expiring on June 30, 2026. The United States Senate confirmed his nomination on February 10, 2022, and he was sworn into office on February 15, 2022.
Commissioner Vekich was previously a longshoreman and union official with the International Longshore and Warehouse Union.  He served as a Member of the Labor Relations Committee for ILWU Local 52, as President of the ILWU Local 52, and on the International Executive Board.
Between 1983 and 1991, Commissioner Vekich served in the Washington State House of Representatives representing the 35th Legislative District. He also served as a Commissioner on the Washington State Maritime Bicentennial and the Governor's Industry Safety Board.
Commissioner Vekich has earned numerous recognitions for his work, legislative, and community service.
Commissioner Vekich earned his A.A. from Grays Harbor Community College and his B.A. in Political Science from the University of Puget Sound.  He has been married to Marcee Stone-Vekich since 2012 and survives his first wife, Ivy Frost Vekich, who died of breast cancer in 1995.  Commissioner Vekich is the father of two children and one stepchild.
Related Articles
Posted: April 21, 2023
Commissioner Max Vekich today issued the following statement: "On Monday, April 17, 2023, the Federal Maritime Commission issued a direct final rule revising its internal enforcement procedures by delegating authority to the Bureau of Enforcement, Investigations and Compliance (BEIC) to issue Notice(s) of Violations and to compromise civil penalty claims… Read More »